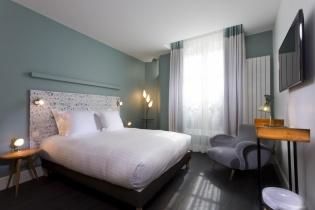 Direct Booking
Save uo to 10% by booking directly on our website : use the Promo Code 'DIRECT2020' when you make your reservaiton.
And lots of other advantages !
READ MORE
LESS
BOOK
The advantages of booking directly through our website:
• Get the best price available for our rooms, you'll save up to 10%!
• Priority Early Check-in and Late Check-out according to availability
• Priority upgrade based on availability
• Personalized and quality service: we are attentive to all your special requests
• Taking into account your immediate reservation
• Safer information
• In case of unexpected circumstances and if the chosen tariff allows it, cancellation is easier and quicker.
Please note that the hotel does not accept children under 12 years old. It is not possible to add extra beds to a room. Pets are not allowed in the hotel.